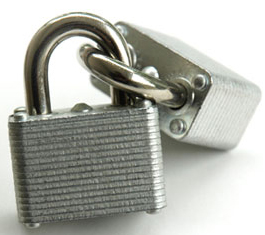 YOUR ACCESS TO AND CONTINUED USE OF THE SITE OWNER WEBSITE AT WWW.ACCINFO.COM (THE "WEBSITE") CONSTITUTES YOUR ACCEPTANCE OF AND COMPLIANCE WITH THE FOLLOWING PROVISIONS. IF YOU DO NOT AGREE TO THESE TERMS AND CONDITIONS, YOU SHOULD IMMEDIATELY DISCONTINUE ANY USE OF THE SITE. ALSO NOTE THAT THESE TERMS AND CONDITIONS MAY CHANGE FROM TIME TO TIME AND IT IS YOUR RESPONSIBILITY TO CHECK FOR SUCH UPDATES. THE LAST REVISION DATE FOR THESE TERMS AND CONDITIONS IS SET FORTH BELOW.
Last revised: February 2020
PRIVACY AND CONFIDENTIALITY POLICY
This website is owned and operated by Atlantic Coast Cotton. (hereinafter the "Site Owner") for your personal non-commercial use and information. Your use of this website is subject to the following terms and all applicable laws.

No Collection of Personal Information for Browsing Purposes. The Site Owner does not collect personal information about you unless specifically and knowingly provided by you, either by ordering promotional materials and literature by mail or through downloads or subscriptions to a specific online service.
We will not sell your personal information. We use it only to administer participation in the site, and to communicate information that may be of interest to you.

Security and Risks Related to Internet. This Website has security measures in place to protect the loss, misuse and alteration of the information under the Site Owner's control. Although every effort is taken to ensure no one else will view, seize or obtain your personal data, complete confidentiality and security is not yet possible over the Internet. Any unencrypted email communication over the Internet is not secure or confidential, and is subject to possible interception, loss and alteration. You acknowledge and agree that the Site Owner, its agents, administrators, employees and affiliates may not be held liable for any damages you or anyone else may suffer or incur as a result of the transmission of confidential or sensitive information over the Internet, and that all such communications will be made at your own risk.

Request for Products or Services. The Site Owner obtains its information about you directly from you. Depending on the type of product or service requested, the Site Owner may require information such as your name, address and other additional information. Any personal information is only obtained by the Site Owner if you supply it voluntarily. The Site Owner does not transmit any personal information collected through its Website to any third parties. Should a user profile be accessible, you may modify any information and preferences regarding your user profile, at all times, by sending an email to mail@accinfo.com. In order to review any personal information provided to the Site Owner, or to ask the Site Owner to delete such information or cease further use of such information, please submit your request to the Site Owner by email.
Children/Parents.
We do not offer products and services for children. Anyone under 18 may not use the site. We do not intentionally collect information from minors. If your child submitted personal information you would like removed, contact us and we will remove it. Users who are minors and their parents/guardians are advised that any information voluntarily entered by children may be available for public access, until we are aware of an underage user and have had the opportunity to remove the information.
Monitoring. You acknowledge that the Site Owner may monitor access to, use of and other activities relating to this Website, and may intervene in relation thereto but the Site Owner does not make any representation or warranty that it will do so. You hereby consent to any such monitoring and intervention.
Cookies. The Site Owner may use cookies (very small text files that are downloaded on your hard disk from certain web pages of the site) to estimate its size audience. Cookies are then used to determine the extent of repeated use and the extent of use by a registered user versus an unregistered user to help the Site Owner better personalize the content, banner, and promotion that you and other users will view on this Website. The Site Owner does not retrieve any information from your personal computer and will not disclose any of your personally identifiable information except when the Site Owner has your express consent or under special circumstances, such as when the Site Owner believes in good faith that the law requires it to do so. The Site Owner may disclose your personal information in special circumstances where it has reason to believe that disclosing this information is necessary to identify, contact or bring legal action against someone who the Site Owner believes is in violation of the Site Owner's rights. The Site Owner may also disclose the information for administrative and other purposes that it deems necessary to maintain, service, and improve its products and services.
Changes.
The privacy policy may change every so often. We suggest you to review it periodically, and we welcome your comments.
Hyperlinks to Other Sites. This Website may contain hyperlinks to other sites. The Site Owner is not responsible for the privacy practices or the content of such websites and any information that you provide to such other websites shall be subject to the privacy policies of the owners of such other websites.
Use of Personal Information by Employees of the Site Owner. Certain employees will be provided with information about you in order to provide services or information regarding specific products. The Site Owner's employees are instructed to use strict standards of care in handling your personal and confidential information.

YOU HEREBY EXPRESSLY CONSENT TO THE DISCLOSURE BY THE SITE OWNER OF YOUR PERSONAL INFORMATION TRANSMITTED THROUGH THIS WEBSITE TO THE SITE OWNER'S EMPLOYEES IN ORDER TO ALLOW THEM TO PROVIDE YOU WITH THE PRODUCTS AND SERVICES THAT YOU MAY REQUEST.
Information about Products and Services. The Site Owner may occasionally send you e-mail messages about products and services that it feels may be of interest to you. Only the Site Owner will send you said direct mailings. If you do not wish to receive such mailings, you may do so by cancelling your subscription to such mailing service or by contacting the Site Owner by e-mail.
Severability. If any provision hereof is held illegal, invalid or unenforceable by any competent authority in any jurisdiction, such illegality, invalidity or unenforceability shall not in any manner affect or render illegal, invalid or unenforceable such provision in any other jurisdiction or any other provision hereof in any jurisdiction.
Modification of these Terms. The Site Owner may modify, alter or otherwise update the terms and conditions applicable to this Website from time to time, without prior notice, by updating this posting. The date of the last modification will appear at the top hereof. You agree to review the terms of use each time you access and use this Website and to be bound by such terms of use as are in effect at the time when you access this Website. Your access and use of this Website constitutes irrefutable evidence of your consent to be bound by these terms and conditions.
Governing Law, Arbitration and Evidence. This Website is controlled and operated by the Site Owner and these terms shall be governed by the laws of the United States. You agree to be bound by such laws.
Any dispute, controversy or claim arising out of or in connection with these terms or the use of this Website, including any matters regarding the validity or application of the terms of use, shall be referred to and finally resolved by arbitration in the United States. The arbitral tribunal shall be composed of one arbitrator. The language of the arbitration shall be in English and you have advised the Site Owner in due course. The arbitrator's award shall be final and binding on all parties and judgment on the award may be entered and the award enforced in any court having jurisdiction thereof.
Notwithstanding the foregoing, nothing contained herein shall be interpreted as precluding the Site Owner from exercising any extraordinary procedures.
Jurisdiction. This Website is controlled and operated by the Site Owner from Gainesville Va. The Site Owner makes no representation that materials on the Website are appropriate or available for use in other locations. Those who choose to access this Website from other locations do so at their own initiative and are responsible for compliance with local laws, if and to the extent local laws are applicable.
Survival. The present terms and conditions apply while you access this Website and remain in force thereafter, subject to Section 11 hereof.